Protect it now.
Love it forever.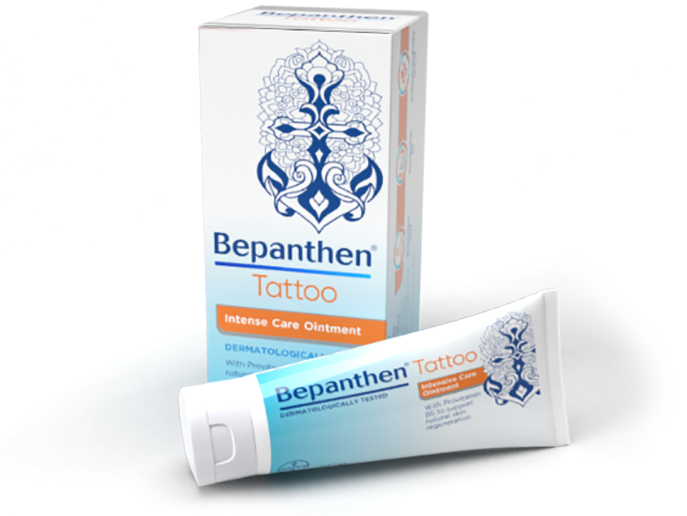 Help keep tattooed skin looking beautiful
When you've got a tattoo, you want to look after it. Whatever or wherever your ink, Bepanthen Tattoo helps keep your skin looking healthy and feeling great.
Give your ink the care it deserves
The long-term aftercare of tattooed skin is important. Take care of your skin to help keep it looking healthy.
Our Tips
For best results apply 4 times a day to help keep the skin hydrated.
Only a small amount required, little goes a long way. 
For external use only.
Avoid contact with eyes.
Always follow the advice of your tattoo artist.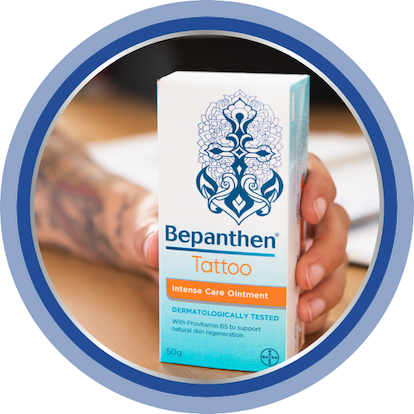 FAQ
Learn about Bepanthen Tattoo Intense Care Ointment, how it works and how to use it.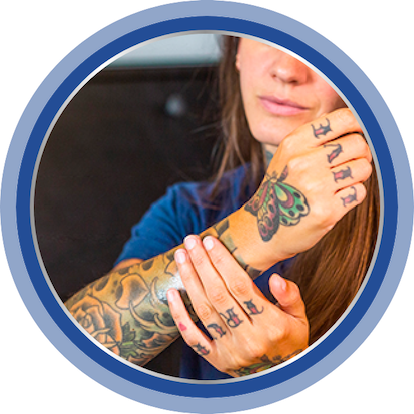 What tattoo artists say
"I think it's a really great product for tattooed skin. It helps keep your tattooed skin looking good, young and healthy."
Dominique Holmes, London.